Baby Girl Names: Timeless, Elegant & Beautiful
Finding the perfect baby girl name can take a lot of time. These names are elegant and stand the test of time. They've been used throughout history and exude class and sophistication. There are even some names pulled from royalty on this list. Will you find your baby's name on this list?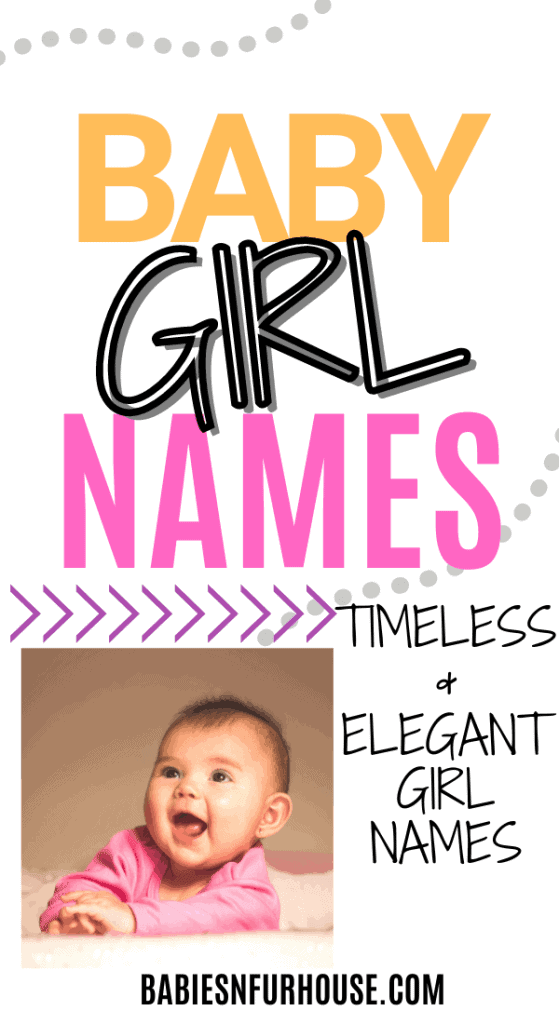 Baby Girl Names
Adelaide
Adele
Alexandria
Alexandra
Amelia
Anastasia
Annabelle
Aria
Ariel
Audrey
Aurora
Beatrice
Bridgette
Caroline
Cassandra
Catherine
Cecilia
Charlotte
Claire
Clara 
There are a lot of royal names on this list. Queens over history have given these names their elegance and beauty. They have made them proper and given them so much grace that they stand the test of time.
Daniella
Delilah
Diana
Eleanor
Elizabeth
Emily
Eloise
Emilia
Estelle
Evangeline
Faith
Fiona
Francesca
Gabrielle
Genevieve
Giselle
Giovanna
Gwyneth
Gwendolyn
Grace 
The name Grace stands for gracious and is used as a virtue name with the concept of divine grace. It is a simple yet elegant baby name.
Hope
Isabella
Jacqueline
Jane
Jill
Jolie
Juliett
Lauren
Lilian
Lucinda
Madeline
Mae
Margot
Maria
Natalia
Olivia
Ophelia
Penelope
Rebecca
Rose
Some of these baby girl names have gotten lost over the years and it's a shame that they don't get use more often. Hopefully they will find their place back among the women of our world in future generations.
Seraphina
Sophia
Tatiana
Valentina
Venetia
Victoria
Viola
Violetta
Vivienne
In conclusion, it may take a while to find the perfect baby girl name. Take as long as you need. You may even find that perfect baby girl name in a book. There are several books that can give you ideas and even give you the meanings behind the names.
What's Next: