Dare To Be Skinny: Lose Weight At Home
I've always bought clothes a size larger, because in my mind I would grow into it, but never did. I've just always stayed skinny. After realizing what I do to maintain my skinny I thought I would share my tips with you all. I've spent a year figuring out what exactly I do in order to stay in the shape I'm in. You can lose weight from home.
Over the years it has become something I automatically do and not something I have to think about all the time. It was the force of habits throughout the years that have kept me where I am today.
I'm sad to say that goes the same for everyone. The habit that we live in, in our day to day lives has us constantly dieting or eating out. 
Change your habit! It takes 20 days to either break a habit or start a new habit. You can do this!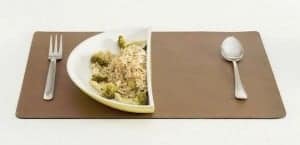 1. Half your meals
I don't mean every time you eat, just when you go to restaurants. They give us SO MUCH FOOD that our bodies don't know what to do with it but store it as fat. I half my meals and take the other half for later. If I eat more than half, I don't have enough for later. So I've mentally got it in my head that I need to save enough to enjoy it later on, too. Eating it at home helps you to lose weight at home.
2. Chocolate and sweets are out.
I'm not a big chocolate and sweets person. I like Sweettarts and Holiday Reese's, that's about it. By holiday Reese's I mean the big ones that only come in a package of 6 around holidays. The ones that start at Halloween with the pumpkins, then the Christmas trees, hearts for Valentine's day, and after the eggs for Easter they're gone for the summer. Yeah, my candy is limited to certain times of the year.
3. Walk
Park towards the back of the parking lot so you don't get your doors dented by another car. Park near the house and walk to get the mail because it's nice out. Give yourself excuses to walk more. Give yourself excuses to do more and get more active. If you can make excuses not to, then you can make excuses to do!
4. Take the stairs
If I have to wait for an elevator because of the people, then ill take the stairs. It all comes down to time. I don't want to waste my life waiting to get on an elevator when I can be doing something else if I take the stairs. It comes down to the excuses you tell yourself.
5. Limit fast food.
I've watched so many videos and heard so many horror stories that I avoid fast food restaurants if I can. I have refused to go to our local McDonald's for the last 10+ years after seeing how nasty it was in there.
They would have to burn it down and start fresh before I'll walk in there. And don't take that lightly, they got new management and redid the entire place and I still refuse to go in and eat just because they added a fresh coat of paint.
Fast food places are a bunch of fried foods and overpriced salads. Eat at home.
6. Breathing exercises while driving
When I was younger and on a competitive dance team, a coach told me to focus on breathing. Tighten your stomach muscles by thinking about your belly button touching your spine and breathe with your lungs.
Sounds crazy, but most of us "lazy breathe" meaning our stomachs do more moving than our chests.
By doing this you don't have a belly pooch because you get used to keeping your muscles tense and breathing with your chest. A plus is you can do this anywhere! But I usually do it while driving.
7. Cut sodas
I limit myself to 1 can Pepsi a day.
There's so much sugar in sodas. They taste so good, but they're so bad for you. Most of the time I will get one when we go out to eat, but if it's after 5 pm then I know I won't be able to sleep. So I give myself the excuse if it's later in the day that I need to drink something else, so I'll get a good night's rest.
8. Constantly move
It takes cutbacks and positivity. If you go to eat something and tell yourself, "Nah, I'll wait a little bit" your body will learn to hold off and use what it has stored. Make excuses to do more, not less. Give yourself a reason to and you will.
What has worked for you to help you lose weight? I'd love to hear more ideas!
Items I've used to lose weight at home:
Amino Slim – Slimming BCAA Weight Loss Drink for Women, Vegan Amino Acids & L-Glutamine Powder for Post Workout Recovery & Fat Burning | Daily Appetite Suppressant, Metabolism Booster & Stress Relief
100% Pure Garcinia Cambogia Extract 95% HCA – 2100mg Appetite Suppressant Capsules – Orphic Nutrition – 90 Caps
Apple Cider Vinegar Pills for Weight Loss | All Natural Detox Cleanse Weight Loss, Appetite Suppressant, Metabolism Booster, Fat Burner & Keto Diet | 90 Extra Strength 2250mg ACV Capsules
Collagen Peptides Powder (16oz) | Grass-Fed, Certified Paleo Friendly, Non-GMO and Gluten Free – Unflavored
This post may contain affiliate links. Please read my disclosure for more info. Thank you.
This post may contain affiliate links. Please read my disclosure for more info. Thank you.
What's Next: