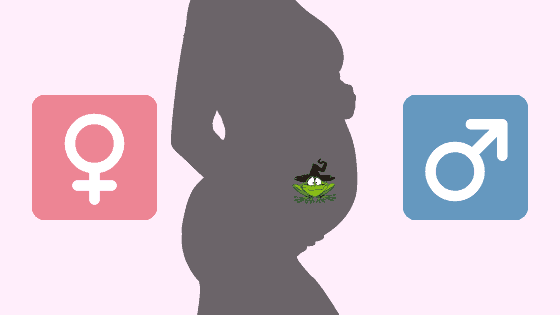 Baby
Is the size of a TREE FROG
Baby is distinctly male or female at this point. Your ultrasound tech could possibly make a pretty good guess if it's a boy or girl
You
Hopefully don't have to pee as often now. Your uterus should be moving upward to adjust for that second trimester growing.
You have probably taken full advantage of maternity clothes by now. Especially if you have gained weight or are ready to accept the comfort of pregnancy. Seriously, if you're fighting it, they are oh-so-comfy. You'll wish you had started sooner.
Are in the last week of the first trimester, some women wait until they're at this point to tell the world about their pregnancy. Of course, close family and friends know, but now it can be Facebook official.
Now is a good time to start thinking about that baby registry if you're feeling well!
Be sure to take advantage of all the FREE Baby Items: Get Them All With 1 Code. Just pay for shipping to get it! They're so worth it.